World of Wheels
3 Day Automotive Event
BRAND NEW to the South!
Location: Bentley Motor Museum. Lewes, BN85AF 
Classics - Hot Rods - Bikes - Trikes - Custom - Modern & Modified
we'll have different areas for different genres, Classics, Modern, JDM, we'll have something for everyone! 
We'll have camping on location, aswell as fully licensed bars and Entertainment, mixed in with Traders, food Vendors and lots of other great surprises!
Set in the picturesque backdrop of the old Bentley Motor Museum, we have 40 acres of land to fill with Automotive royalty!
Tickets will be available from 1st April.
If you wish to show with your car club, you can apply for registration through the World of Wheels UK page on the link below where we can forward you to a booking form!
Please note: This event is subject to COVID-19 Regulations
Club Registration Form
CUSTOM & CLASSIC
MOTOR AND MARINE AUCTIONS
We are relocating to premises at the Old Bentley Motor Museum, near Lewes in East Sussex.
Preparations are now well under way in providing superb new facilities for our Auction services which will be both on-line and full attendance based. We will also be offering full client sales services and custom/ restoration workshop facilities.
During the year we also propose to hold a number of Custom and Classic motor based events in the fabulous parkland location we will have available to us.
Our first 'live' auction at the new premises is a 'motormobilia themed charity auction' being held during our three day World of Wheels Event being held at the beautiful Bentley Park grounds over the August Bank Holiday 2021.
Naturally, all events are subject to any applicable Covid 19 restrictions that may be in force at that particular time.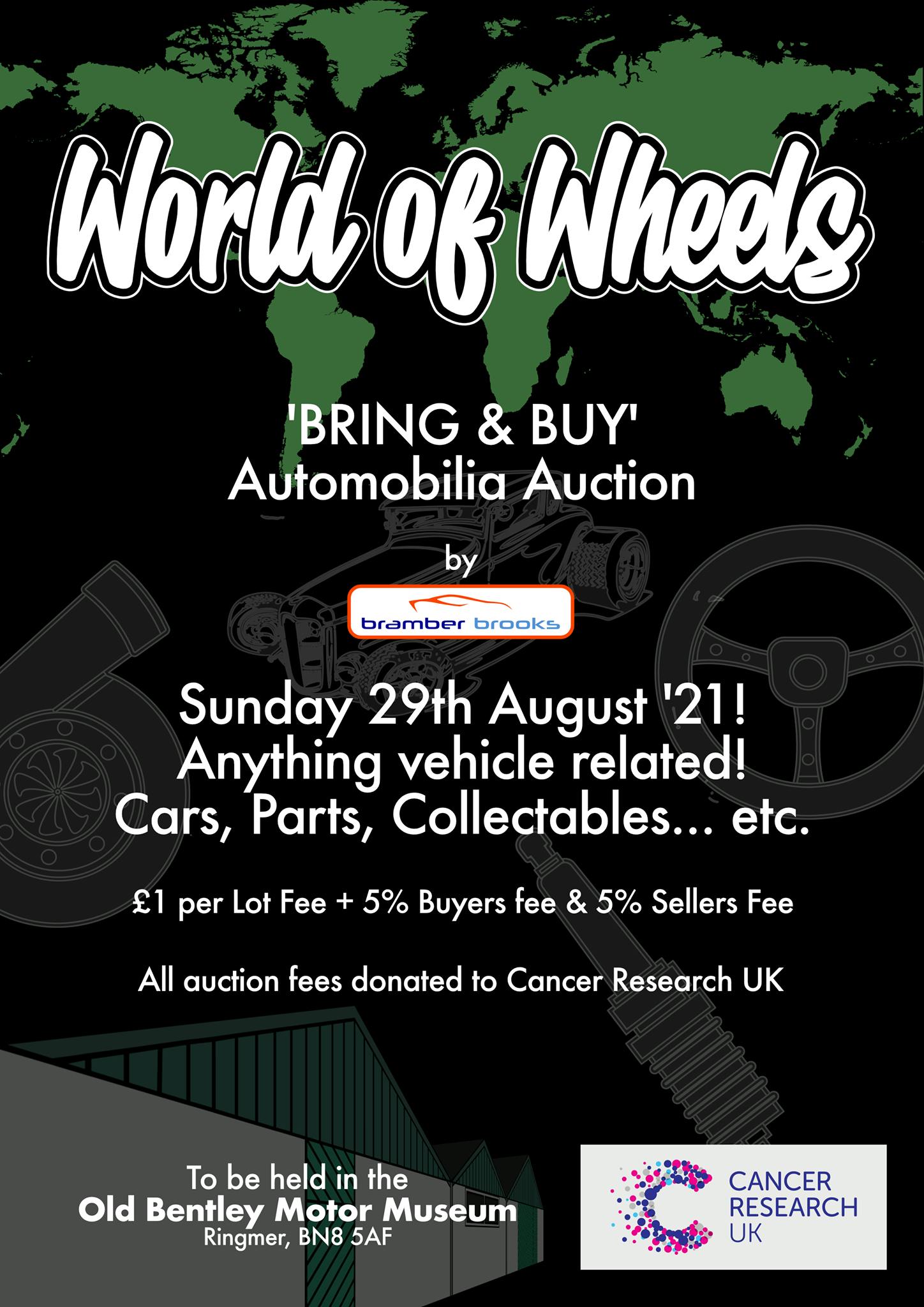 Custom & Classic Motor Auctions

Click here to see current Auctions

Custom & Classic Marine Auctions

Click here to see current Auctions
Consignments to sell -
We apologise but due to current circumstances our auctions are temporarily suspended.
Bramber Brooks live auction events are currently on hold whilst we complete our move to Bentley Motor Museum. We propose to re-start our online auctions in June 2021 and our monthly live auctions from August 2021
You can however pre-list at this time. To either list to sell or register to buy, simply click the link below.
FEATURED FROM AUCTIONS (Coming Soon)
Featured from Facebook (Coming Soon)